Hello. Let me tell you a little about myself. I was raised in a small mid-western town in Minnesota.
I had polio when I was three and was hospitalized for six weeks, during which time I had no contact with my mother because of the contagious nature of the disease. I was raised with three sisters while living above my family's funeral home.
Strongly contributing to my development was the fact that my parents were both alcoholics. My father died of the disease. My mother went through treatment and spent her last 20+ years in sobriety. I understand the huge impact alcoholic parents have on the psychological development of their children. I also understand how to heal from these kinds of experiences.
I was a good athlete in high school, which enhanced my sense of self during those critical years. I detested learning and had no interest in the subjects being taught. However, when I was a junior in college, I discovered psychology, which awakened parts of me that were previously dormant. I became a voracious learner, and my course in life changed.
I have a deep desire to heal myself and to help others. All of my studies are undertaken with those goals in mind. I've always liked the quote "Only those who have been wounded can heal."
Life also has a way of teaching. I went through two psychological deaths in the last ten years brought on by the dissolution of two relationships. I have learned deeply from the personal experiences that have come through the meaningful relationships in my life. My motto is "A man is a fool if he doesn't learn from the women who have made his heart sing." Along the way I helped raise three amazing children and had the opportunity to be a stay-at-home dad for the first three years of my daughter's life.
I have three Master's degrees based in psychology, each related to what I needed to heal and learn during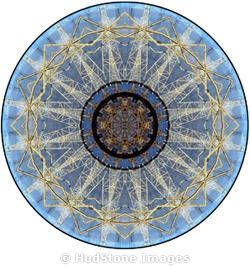 a specific stage in my life. My degrees are in Educational Counseling, Marriage and Family Therapy, and Transpersonal Psychology.
In transpersonal psychology, I studied all of the major spiritual philosophies. I believe that each has a benefit and, although it doesn't occur often, a person can find direct experience in the deeper mysteries of any of these spiritual traditions. I truly agree with Angeles Arrien that spiritual maturity comes from resolving our issues with our family of origin, religion of origin, and country of origin. Holding resentment toward any one of these influences deters us from our deepest development and from living the fullness of our energy.
I have worked approximately ten years each in schools, mental health clinics, and private practice. I developed domestic abuse programs for men and their families in Minnesota and Wisconsin. After completion of my Master's degree in Transpersonal Psychology in Palo Alto, California, I opened an alternative healing practice using an intuitive, embodied approach that has evolved in my practice. I use skills and ideas that are not identified with psychotherapy but which, I believe, after over 25 years of practice, are much more effective than standard psychological approaches.
I have had many teachers on my journey. I can feel their presence within me as I work. I have spent a great deal of time with some of them and only fleeting moments at seminars or through books with others. Some of my teachers are Ethyl Lombardi, Connie Newton, Robert Frager, Virginia Satir, Chuck Barnard, Carol Parrish, Ellen Miller, Karen Gould, Peter Levine, Susan Harper, Laura Dodson, Eckhart Tolle, Steven Wolinsky, Hans Christian King, Jeremy Taylor, Angeles Arrien, Emily Conrad, Thomas Merton, Charles Tart, Gary Craig, and Gary Sherman. I feel so grateful for all the opportunities I have had to learn in this age of information.
In closing, I believe that my life circumstances have directed me to fight to survive and then to develop and prosper. I bring these rich life experiences to each session and use this wisdom on behalf of my clients to help form a container where healing can emerge. I believe we all can change, and if we hold on tight to our desire and intention, we will heal and become our true selves.